The Network Talent- Remodeled on The CW
By
Paul Fisher, who is known for representing the biggest names in the modeling industry – Naomi Campbell, Stephanie Seymour, Carre Otis, Brooke Burke, Djimon Hounsou, Kimora Lee Simmons, Janice Dickenson and Eva Herzigova to name a few – is back, and he's bigger than ever. Fisher's new venture,
The Network Talent
, was created to bring modeling agencies together around the world, to help them discover and nurture talent and create stars, and to bring health and wellness to the forefront of the modeling industry. But Paul Fisher,
The Network Talent
, and Network agencies aren't the only ones excited to change the face of the modeling industry: now Sony TV and the CW Network are too, and they're putting their money where their mouth is, with a new reality TV show starring Paul Fisher and The Network Talent, called
Remodeled
.
Remodeled
is a fast-paced look at the REAL world of the modeling industry. Unlike
America's Next Top Model
and
Make Me a Supermodel
, both of which depict an insulated world where models live in a house together and compete against each other for a title and a prize,
Remodeled
explores the behind-the-scenes world of agencies and models, struggling to get ahead and to find or become the next star.
Remodeled
also chronicles the quest of one man, Paul Fisher, and his company,
The Network
, as they do what no one has done before – transform the modeling industry from the inside out and creating a new kind of supermodel in the process - one whose focus is on giving back and making the world a better place.
In
Remodeled
, Paul Fisher travels to small agencies that are a part of
The Network
. Drawing upon his considerable skill and expertise – not to mention his sometimes hot temper – Fisher and
The Network
team turn the spotlight on everything that is wrong with that agency. The location, the building, the interior design, the scouts, the models and the agents themselves – no one escapes Fisher's laser beam focus in
Remodeled
. He doesn't just hang the small agency out to dry, however; aided by his team of industry experts, including Olga Tavarez, formerly of IMG and his Goth assistant Joseph Villanueva, Paul Fisher literally "Remodels" the agency, from top to bottom.
Remodeled
is a makeover show with all the ingredients to be a smash hit: a hot-headed, passionate and brilliant protagonist who will settle for nothing less than complete transformation from his subjects, a team of fashion-forward experts who are not afraid to speak their minds, beautiful models who come from nowhere and are remade into stars, and agents - some with real heart and the drive to be better, and others who are hopeless divas. (The
agents
, not the models!)
Finally,
Remodeled
brings something entirely new to the world of modeling – a message of health, wellness, and personal responsibility – a message which is the central tenant of
The Network
. "When one of my models is about to fly to New York to have go-sees with the top tastemakers in the industry – Vogue, Seventeen, Marie Claire, GQ, Ralph Lauren, and Hilfiger? Do I tell her to get busy starving herself, working out nonstop, and preparing her walk?" asks Paul Fisher. "No. I tell her to forget the meetings. Go feed the homeless. Go visit your grandmother. Go to your church, or your yoga class, or whatever keeps you centered and grounded. Spend your time thinking how you can serve and help others. Then see how your meetings turn out."
Spoiler alert: things turn out pretty well for the models in
Remodeled
! But it wouldn't be reality TV without drama, disagreements, and one-liner zingers you'll be repeating for years afterwards, all of which
Remodeled
has in spades.
For more updates on
Remodeled
, follow Paul Fisher and
The Network Talent
on
Twitter
and
Facebook
, to get all the news and alerts first. Stay tuned…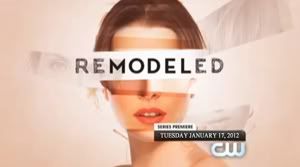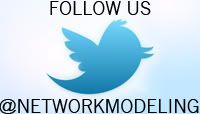 Article: The Network Talent- Remodeled on The CW