Pencils Down and Skirt Hems Up: Company Holiday Party Dresses
By Melanie Lee
It's that time of the year when we get to unwrap the gift of "all play and no work." When we shed the white buttoned up shirt - not because we can't wear the buttoned up shirt with a plaid bodycon skirt - but rather, because we don't want to spill red wine on it. Yes, it's that night of the year when we can get away with a smidgen of inappropriateness because everyone else is doing it too.
'Tis the season of the company holiday parties.
It's the one night when we can express our crazy [read:
authentic
] fashionable selves. "Crazy" garners respect because when we are ourselves, we give the gift of accessibility. After all, no one likes a beardless Santa Claus because, well, that's not him.
So, cut loose. Cut the hems off, cut the sleeves out and make sure you look good cutting up the dance floor. Be a bit more daring, but only if that's you and if you feel comfortable doing so. One rule to live by is if you have to ask if it's too tight/too risqué/too dowdy/too conservative, it likely is just that. Trust your perception because the conservative ornaments never end up in the front of the tree. They're always hidden in the back. And that's not a good way to go (to the party).
When choosing a dress, don't go too obvious either. Sequins, crystals, any sparkly remnants are obvious. Wearing embellishments is not seen as trying too hard, but rather not hard enough because you grabbed the first shiny object off the rack.
The women who can make an unexpected holiday party dress sparkle without any actual sparkling bits are the true fashionistas. They're the stand-outs without needing to actually stand up. And they're the ones who end up on top, like the prettiest tree-topping stars.
These are the dresses I would wear to my own holiday party. Feel free to wear one of these too. Just be sure not to end up at my party.
1.
Thakoon Asymmetrical Dress
2.
Yigal Azrouel Draped Dress
3.
Rodarte x Opening Ceremony Peplum Dress
4.
Camilla and Marc Boundary Dress
5.
Nicholas Ornella Bustle Dress
6.
Notte by Marchesa Strapless Silk Dress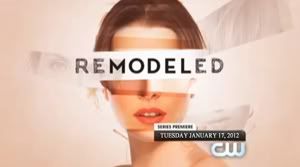 Article: Pencils Down and Skirt Hems Up: Company Holiday Party Dresses